0
How to Modify Group Chat Settings
Group Chat settings can modified directly from the Group Chat itself.
---
From the Info tab, you can:
Leave Group Chat
Pin Group Chat
Mute Group Chat
Copy Invite Link
Edit the Inbox Channel
Edit the member's Settings
---
From the Notes tab, you can add or edit notes that every member of the Group Chat can see. Format your notes to your hearts content with a full text editor, including titles, links, checklists, and more.
---
Add and remove members from the Members tab. For a step-by-step guide, view the full article How to Add and Remove Members from a Group Chat.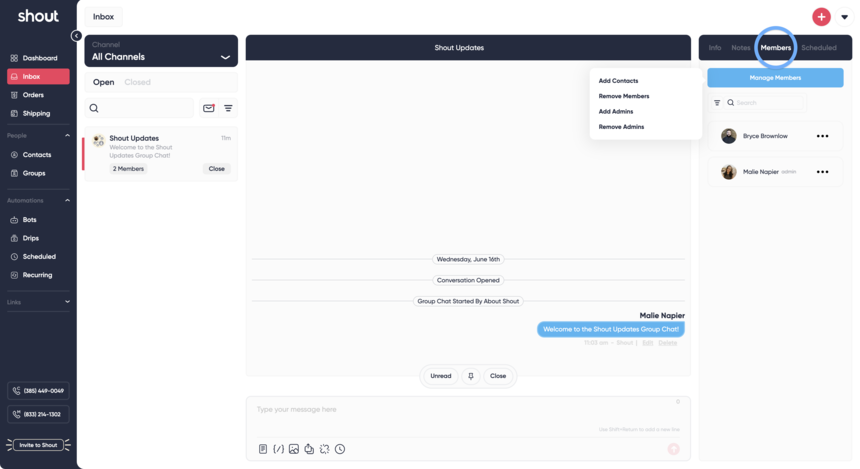 ---
View and upcoming scheduled messages you have sending to the Group from the Scheduled tab.
Was this article helpful?
Follow