0
Send a Group Message
Group messages begin a unique conversation with each contact in the group at the same time. You can use group messaging to send special offers to your customers, send weekly reminders to your team, and more. It's a great way to save time.
---
Send a Message to a Group
1. Click the red ( + ) button in the top right of the screen.
2. Click Group Message.
3. Choose a group and Select Service. A service is the outlet from which your message will be sending. If you have a message for more than 25 contacts at a time, use the marketing number. Learn more about the difference here.
4. Draft your message.
5. Click the red up arrow ( ↑ ) to send your message.
You can also send a message by going to the groups page, click the message button, and compose your message. Hit send or schedule for later.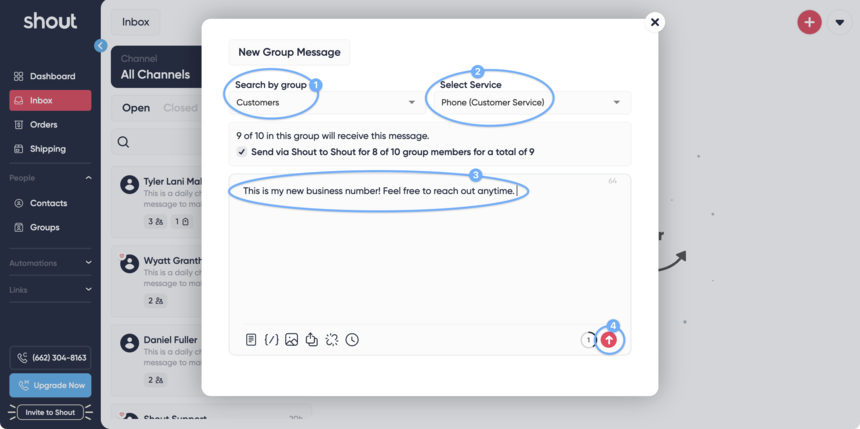 Was this article helpful?
Follow