0
Community Page
Use the Community Page to invite other contacts to your Group Chat, and share all of your basic Group Chat info with your entire community. All you have to do is copy your Community Page Link and share it out with all who want to join.
---
Create a Community Page
Create a new Group Chat, or open an existing Group Chat
In the Edit Group Chat Modal, click the "Community Page" tab and then click "Allow Community Page"
Under the Info tab, click Generate Link next to Community Page Link
To copy anytime in the future, select Click to Copy
---
Community Page Settings
You can make any adjustments to your Community Page from within your Group Chat Settings.
Open a Group Chat and click on the three dots in the top righthand corner
Select Edit Chat
Click Community Page
From here, you can choose to Allow Community Page, Allow Community Page Join Button, and edit the Page URL
After making any changes, click Save
---
Joining a Community Page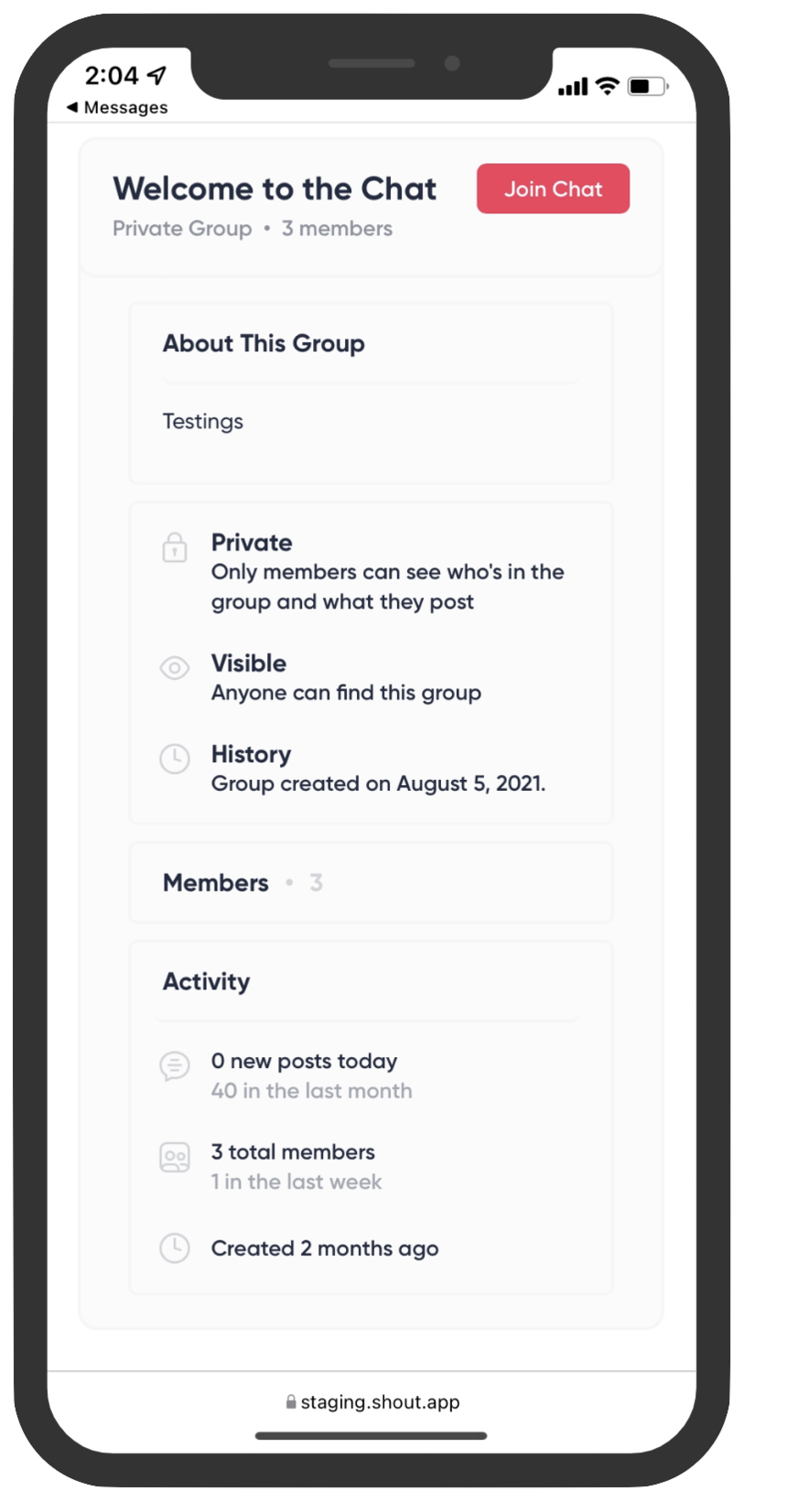 The Community Page will show all your Group Chat surface information at a glance with whoever clicks on the link.
Was this article helpful?
Follow